Robotics in NX CAM Overview
20723
2
86
08.10.2015
22493625
72900
4257
05.11.2008
Siemens PLM Software has integrated its proven Tecnomatix® software for advanced robotic solutions with NX CAM software to provide the NX CAM Robotics Programming solution. This makes it easy to program a robot to cut, trim, linish, etc., using familiar NX CAM computer numerical control (CNC) programming methods. NX CAM Robotics Programming software lets you design, simulate, validate, optimize and offline program your industrial robots for machining-type tasks. This solution greatly increases the efficiency and quality of these high-precision, multi-axis robotic operations. Featuring the intuitive and widely-accepted NX™ software 3D environment, the software combines the simplicity of CNC programming with the power to accurately create, control and simulate complex robotic machining processes. Read the complete NX CAM Robotics Programming fact sheet.
Кадры из видео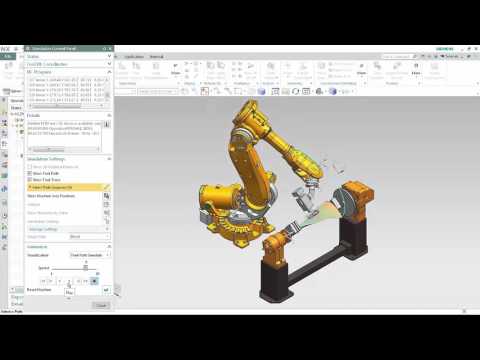 Комментарии пользователей:
ILMAKUVAUS
2017-01-24 22:46:29
Не понимаю смысла продвижения продукта - потратить миллионы на разработку программного обеспечения и, при этом ни сделать ни чего для того чтобы ваш продукт могли изучить малые предприятия, в реальности
абсолютно не достаточно обучающих видео материалов.